Northshore was founded with the intention to sustainably support the growth curve of the internet. As a remote-first company, the Northshore team is internationally staffed to positively impact our clients' infrastructure performance no matter the location.
Our work spans continents and touches the sector's major cloud, colocation, and edge organizations. As a carbon-neutral company, we know how hard it can be to operate sustainably. It is our aim that our collective work will contribute to a global effort to find sustainable ways to keep the internet working for the world. We also are pleased to donate 1% of our profits to carbon offsets.
SEE YOURSELF AT NORTHSHORE?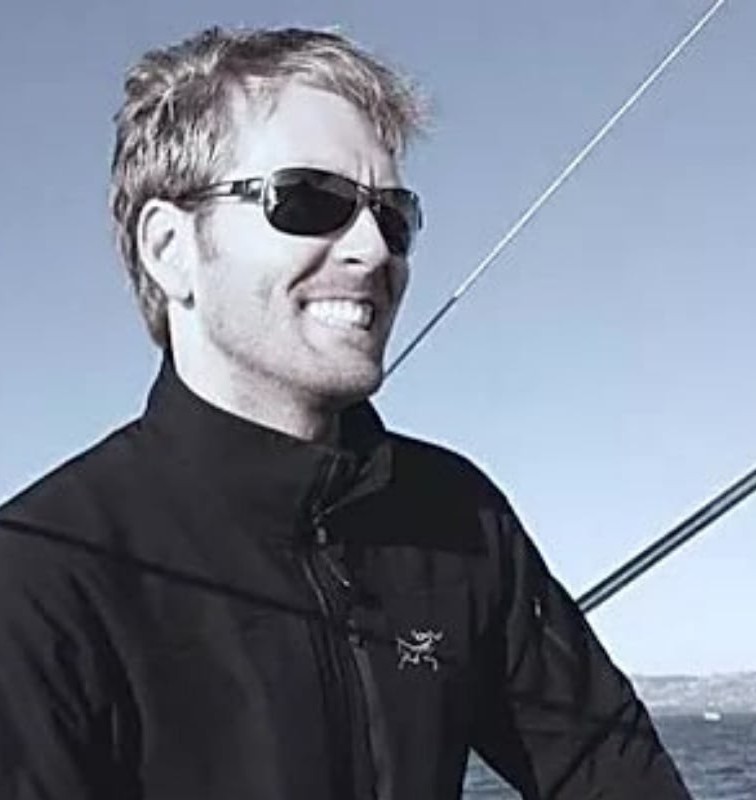 A co-founder of Northshore, Aryn is driven by the ever-increasing necessity for humanity to maximize the use of our limited resources. His vision for Northshore is to develop the next generation of collaborative modeling tools and processes for the analysis, design, construction, and operations of the built environment.

Aryn has spent his career solving efficiency problems for some of the highest-profile companies in Silicon Valley. His 13 years of experience as a mechanical engineer using BIM, energy analysis, and CFD arms him with a unique set of tools to solve complex building performance challenges. His memberships include Ashrae, Asme, and DCEP.

He spends the majority of his time maximizing the energy efficiency and critical IT capacities of data centers. However, he loves to work on commercial, industrial, and residential buildings as well, especially if a project involves the use of new technologies or the development of innovative workflows.

Aryn is a long-standing advocate for Facebook's Open Compute Project where he is a multiple-tenured presenter on high tech solutions to the inefficiencies and workflows of the architecture, engineering and construction (AEC) Industry.
Founder & Director of Engineering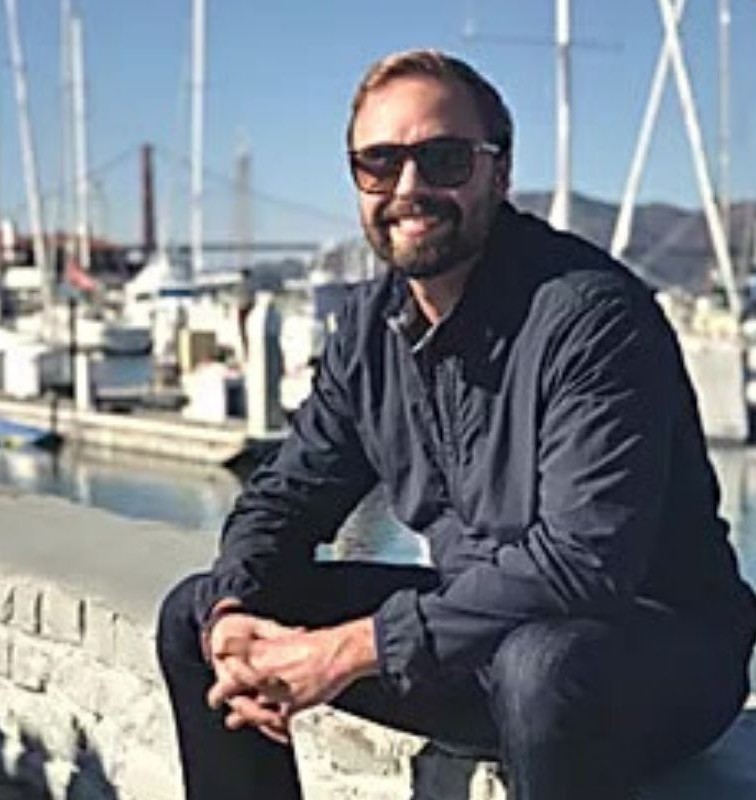 Matt co-founded Northshore to positively impact the efficiency and utilization of mankind's largest machine: the internet. Recent studies have shown that up to 5% of the world's global utility usage is consumed to power the internet. Matt sees every data center as an opportunity to be better utilized and more efficient.
Previously, Matt served as a member of the high performing Sales Engineering business unit at Digital Realty. There, he applied his skills in data center infrastructure, MEP systems/system design and CFD applications to provide technical support and project management across Digital Realty's diverse portfolio of enterprise and colocation customers.
Matt received his Bachelor of Science in Mechanical Engineering from Santa Clara University. With these fundamentals, he jumped right into the industry working for CFD software developer and vendor Future Facilities. Matt served as the Consulting Project Manager of the Americas where he lead the engineering team through a broad scope of both domestic and international consulting opportunities.
Founder & Managing Director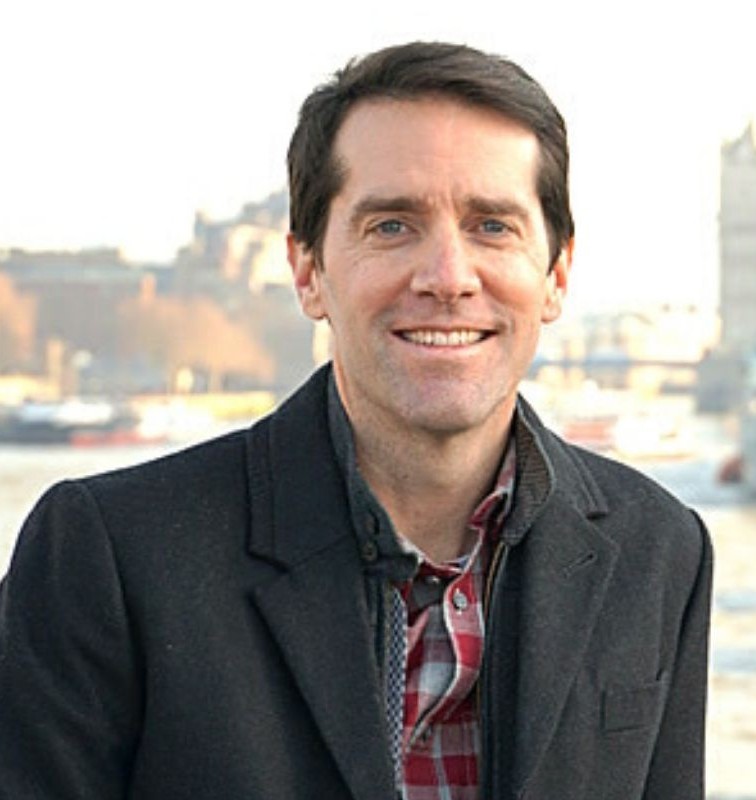 Jarrod brings his 20 years of AEC experience to Northshore to help identify and utilize the best tools and processes available. He has spent his career designing, modeling, and analyzing the most efficient data centers in the world. He's driven to seek out the most talented engineers and proven technologies in pursuit of this ideal.

Having worked in a variety of industries and with most major CAD platforms, Jarrod developed an affinity for intelligent, data-driven design tools. This passion led to championing BIM technology as the central hub of building data models and working to develop the integrations needed to connect disparate sources of information such as reality capture, CFD, and Energy analysis to the BIM model.
Director of Design Technology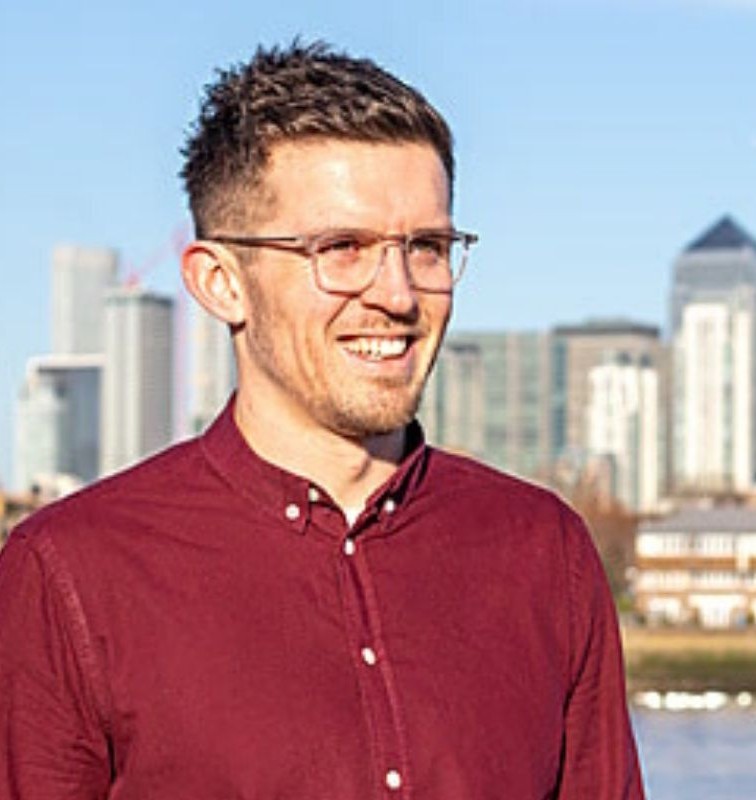 George is leading Northshore's expansion into Europe. He brings significant experience with large scale analytics projects and a deep understanding of the data center industry.
George's own passion for energy and the environment began while earning an MSc in Renewable Energy Engineering at Cranfield. From here he began looking further downstream to big consumers of energy and ultimately to the internet and the huge amounts of compute power associated with it.
This led him to work for a UK-based startup who specialised in analysing, modelling and predicting the performance of data centres from both an energy and cost perspective. During his time here a led a team of energy engineers in delivering consulting projects globally, covering Western Europe, North America, Singapore and Japan. George has also spent time working on numerous analytics projects, using data to better inform decision in an increasingly digital world.
Co-Founder & EMEA Managing Director
Mitch went into engineering due to his strong belief in environmental stewardship and preserving what we have in nature. His approach is to work on projects as if he was funding them to maximize the conservation impact of such work. His past work experience provides a background in energy conservation, onsite energy generation, and water conservation design solutions.

Prior to joining Northshore, Mitch was an Associate Principal with one the largest west coast MEP consulting engineering firms. At Northshore, Mitch oversees the Energy Program.

Mitch holds a Bachelor of Science in Mechanical Engineering from The University of Portland (OR). In his free time, Mitch enjoys exploring the Pacific Northwest outdoors while raising his two children.
Chris co-founded Northshore Build to advance Northshore's environmental and sustainability priorities across the construction sector. He has 10 years of experience in both commercial and large-scale infrastructure construction. In recent years, he worked for one of the nation's largest electrical construction companies, supporting green initiatives advanced by PG&E and the state of California. Chris funnels his expertise in project development, design management, procurement, and construction management to further Northshore's mission to reduce carbon emissions.

Chris received a Bachelor's in Civil Engineering and a Master's in Structural Engineering from Santa Clara University.
Co-Founder & Director of Construction
Sam's motivation stems from a deep passion to bring sustainability to the forefront of our built environment; holistically designing buildings for our future, not only the present. With robust experience in energy modeling, energy incentives, and code compliance, he has worked on some of the premier Zero Net Energy buildings throughout California, and delivered cost-effective efficiency solutions at scale to a diverse array of clients.

Sam earned his Bachelor of Science in Mechanical Engineering from the University of Wisconsin – Madison, with minors in Engineering for Energy Sustainability and Engineering Thermal Energy Systems. By bringing fresh ideas, tools, and workflows to the AEC industry, Sam works to achieve a harmonious blend of the natural and built environment through intelligent, sustainable design.
Energy Solutions Architect
For more than a decade in the industry, Eric has been able to successfully implement improvements to maximize the effectiveness of the three key areas that impact data center performance the most: people, process, and plant. He has championed energy savings policies, training and knowledge sharing, and innovative initiative implementations as imperative to the success of the overall data center operation.

Eric's personal commitment to sustainability is rooted in his "do the right thing" approach. He believes we all have an obligation to do our part to ensure that not only his family, but all future generations, can live a healthy and prosperous life.

Eric received his Bachelor of Science in Civil Engineering from Rutgers University, and his work has led to credentials as a Certified Energy Manager (CEM), Certified Reliability Leader (CRL), and Certified Data Center Management Professional (CDCMP).
Managing Director of Technical Operations, Sustainability Program Advocate
Christine brings over a dozen years of engineering marketing experience to Northshore. She previously supported an MEP engineering firm in the design and commissioning of large data centers, and also worked for various technology standards organizations. Christine has built a career working with engineers from across the globe. She loves being able to constantly learn from the expertise of her peers, and enjoys tightly coordinating on communications of technical concepts for a variety of readers.

Christine holds her Bachelor of Science degree from the Haas School of Business at the University of California, Berkeley and happily calls Portland, Oregon her home.
Ed brings 5 years of experience in the Data Center sector to Northshore's EMEA business. Ed's motivation is to deploy innovative solutions to drive sustainability within the Data Center and wider energy sector.

Since graduating with a Masters in Mechanical Engineering from the University of Bristol, Ed has worked on and led a number of projects globally at various stages of the project life-cycle from design through construction, operation, upgrade and expansion. Through his work at RED and Romonet, he has enjoyed developing knowledge in M&E Engineering, Data Science & Analysis to enable clients in taking a holistic approach to optimising infrastructure efficiency, capacity & risk.
Eric is based in Paris, part of Northshore's expanding European team. His passion lies in using data analytics to target energy efficiency opportunities in data centers, some of the largest energy consumers on the planet.


After graduating with a Mechanical Engineering degree from UCLA, Eric joined the built environment industry at Tetra Tech, a global engineering consulting firm. There he provided energy analysis services for a wide range of building systems and building types. He headed the data analytics team tasked with creating premium tools for the firm, as well as advanced analytics for clients.


Eric brings his knowledge and experience of both energy engineering and data analytics to the Northshore team.
Natalia is a Software Developer based in Denver; she leverages both her technical skillset and engineering background to bring complex ideas to life.

As part of the Northshore team, Natalia is helping to launch new cloud solutions and products by contributing to the system architecture, database administration, and full-stack development.

Before Northshore, Natalia worked in finance, marketing, and logistics, where she led projects on performance assessments and action proposals to improve customer contribution, investments and customer relationships. She is passionate about finding efficient solutions through programming and providing others with the tools to produce their best work.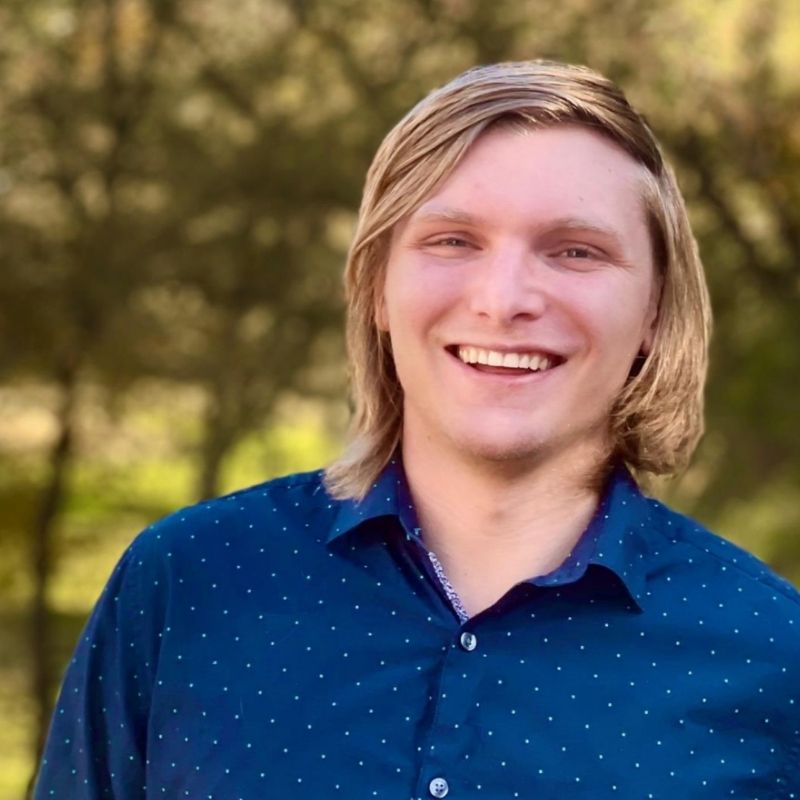 Collin brings a computer and network engineering background to Northshore's interdisciplinary engineering team, with a focus on scaling customer software engineering initiatives. With a Bachelor of Science in Computer Science and Engineering from Santa Clara University, Collin has a knack for solving complex mathematical problems and brings a software and automation first approach to the internet infrastructure challenges taken on by the Northshore engineering team.

Collin's motivation for sustainability traces back to his roots growing up in sustainable communities in Northern California where he found his understanding for the importance of sustainable engineering and the impact and we have on our planet. On the Northshore engineering team, Collin is able to channel his passion for software and sustainability in his pursuit of designing novel software solutions.
Miguel is a recent engineering graduate from Santa Clara University where he discovered and fostered his passion to work on projects that improve energy efficiency and reduce our carbon footprint. Raised in Guatemala, a country whose natural resources are the backbone of the economy, he discovered the importance of working toward sustainability goals and maximizing the effectiveness of energy consumption.

Miguel is excited to be helping companies across the globe reduce their carbon footprint via Northshore's data center energy programs. He enjoys that his work here is already having a world-wide impact to reduce not only global carbon emissions but also the utilization of natural resources. He looks forward to collaborating with industry professionals to help move the data center sector toward a sustainable future.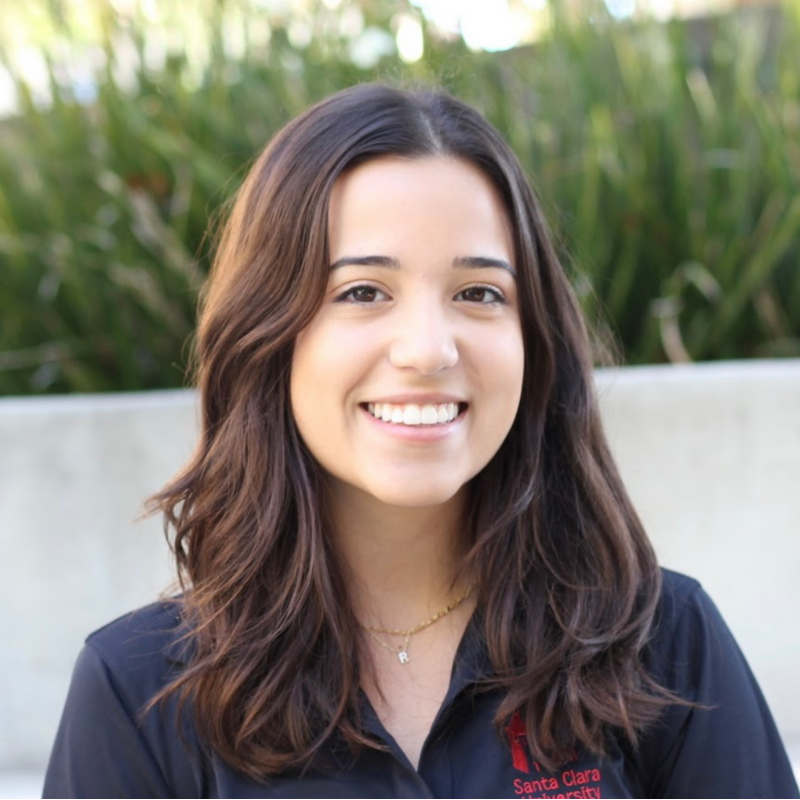 School: Santa Clara University
Degree: Mechanical Engineering

"Northshore's internship program provided me with real-world work experience that is very applicable to my field. The work I am doing as an intern does not stay strictly behind the scenes and affects Northshore's employees and customers, which is very rewarding. As an intern, I am able to get a taste of all the different scopes of work that a company like Northshore has to offer, and the skills I picked up are transferable to many other applications (engineering-based as well as soft skills essential for working at any company).

The sustainability side of Northshore's work is an amazing aspect of the company, and it reminds me that the work their employees and I do makes a real difference."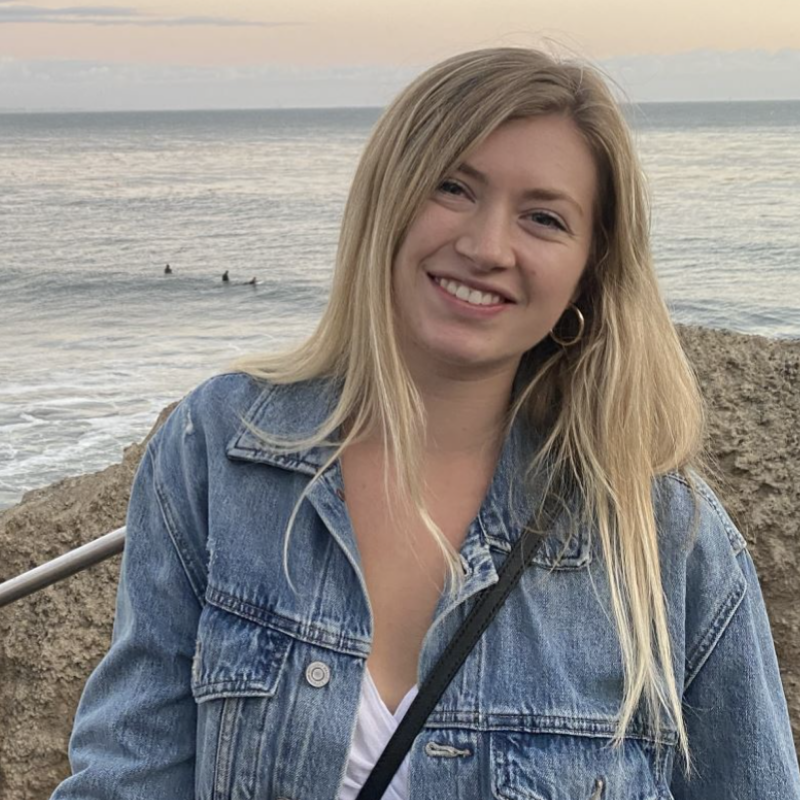 School: Santa Clara University
Degree: Mechanical Engineering
"I've always had an interest in sustainability initiatives, which aligned well with Northshore's mission of optimizing data centers through energy efficiency measures. This, along with my interest in working for an engineering start-up, made it an easy decision to spend my summer interning for Northshore."
School: Santa Clara University
Degree: Civil and Sustainability Engineer
"I was drawn to Northshore due to my interest in sustainable infrastructure. Throughout the summer, I was given a variety of sustainability-related opportunities. As an intern, I was constantly learning, being challenged, and gaining new skills, and had a chance to contribute in ways that are applicable both for Northshore internally and with clients. Seeing the impact of my work and that of the company as a whole has made my internship an exciting and rewarding experience."
Civil and Sustainability Engineer
UCLA
Mechanical Engineering

"I have always been interested in the transfer of energy and how we can lower the amount of wasted potential through creativity and innovation. Through my three years of mechanical engineering education at UCLA, I have also learned the importance of skills and experiences not explicitly taught in the classroom, which I know Northshore can offer me. Not only will I be learning the workings of a company like Northshore, but I can also feel satisfied with the work I'm doing to conserve energy."
Santa Clara University
Mechanical Engineering

"I had heard about Northshore through a friend and knew right away that I wanted to get involved. I wanted to be a part of a team where our work has a direct impact on sustainability and the environment. Northshore provides an opportunity for me to do just that through applying and developing my skills to improve energy efficiency for data centers. I look forward to seeing what's in store for Northshore and being part of it!"
University of Bath
Mechanical Engineering

"One particular interest of mine in Northshore's operations is its data-driven approach to the optimisation of the energy efficiency and capacity utilisation of data centres. As a young engineering student living through an ever more digitally evolving world, I recognise the importance of using data to empower more informed and accurate decision-making. Furthermore, Northshore's focus on reducing the carbon footprint of the internet is of great appeal to me as this is a task of such importance seeing as the internet has become a central pillar of modern society and its use is only set to grow."
University of Bath
Mechanical Engineering

"As one of the leading providers of energy efficiency and sustainability solutions for data centres, Northshore's work has really impressed me. The fact that Northshore is a member of the UN Climate Pledge is of particular interest to me. This is exciting because I am keen to be involved with projects that aim to reduce the negative impacts on the environment.
I believe this is an exciting industry to be part of especially with the release of the Industrial Energy Transformation Fund by the government as it shows a desire to move towards "greener" and more sustainable energy solutions. Northshore enables a meaningful and ethical application of my engineering studies whilst nurturing my interests in energy management. The prospect of working towards the discovery and implementation of innovative solutions to create sustainable data centres, with the aim of working towards achieving carbon neutrality for all businesses, is something I am enthusiastic to be a part of."